| | |
| --- | --- |
| Company Name: | UPL Ltd |
| OldName: | |
| Group : | |
| Address: | Corp Office |
| | Uniphos House, C D Marg, Madhu Park, |
| | Khar (West) |
| City: | Mumbai 400052 Mumbai Maharashtra |
| Tel: | 022-26468000 /9909994444 |
| Fax: | 022-26041010 |
| Mktg-Email : | [email protected] |
| HR-Email : | |
| Purchase-Email : | [email protected] |
| Brands Owned : | |
---
About the Company :
United Phosphorus was started as a small scale unit by R D Shroff & family to manufacture Red Phosphorus. Through backward and forward integrations  respectively, today they are a leading producer of crop protection products, intermediates, speciality chemicals and other industrial chemicals. Being the largest manufacture of agrochemicals in India, they offer a wide range of products that includes Insecticides, Fungicides, Herbicides, Fumigants, PGR and Rodenticides.
In November 2019, the company has acquired Yoloo (Laoting) Bio- technology, a Chinese agrochemicals firm, for a reported consideration of around Rs 95 crore. The acquisition is routed through UPL's Hong Kong subsidiaries
---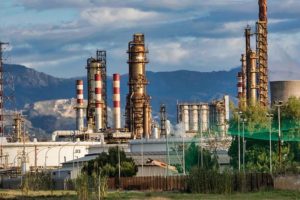 UPL Ltd is planning to expand its chemical unit in Tarapur in Boisar Tehsil in Palghar district of Maharashtra. The ...
Read More
Personnel
R D Shroff
– Managing Director
V R Shroff
– Director
J R Shroff
– Director
Pradeep Goyal
– Director
Reena Ramachandran
– Director
Vinod Sethi
– Director
S R Shroff
– Director
K Banerjee
– Director
A C Ashar
– Director
P V Krishna
– Director
Pradip Madhavji
– Director
Hardeep Singh
– Director
Dr. P N Parameswaran
– Vice President
Other Office Address
Plant 3-11, G.I.D.C., Vapi Vapi 396195 Valsad Gujarat Tel: 0260-2400717 /2432716 / 2401718-9 /9909994444 0260-2401823
Plant Plot No 750, G.I.D.C., Jhagadia Jhagadia 393110 Bharuch Gujarat Tel: 02645 – 26012 – 15 / 02645 – 26016 Fax: 02645 – 26017 / 18
Plant Serial No.225, Village Gopipura, Via Baska Taluka, Halol City, Halol 389350 Panchmahals Gujarat Tel: 02676 – 247068,247052 Fax: 02676 – 247068
Plant 3101/2, G.I.D.C., Ankleshwar City – Bharuch District, Ankleshwar 393002 Bharuch Gujarat Tel: 02646 – 251189,225174,224473,252684 Fax: 02646 – 250615
Plant 3405/6, G.I.D.C., Ankleshwar City – Bharuch District, Ankleshwar 393002 Bharuch Gujarat Tel: 02646 – 250578,250493,250563 Fax: 02646 – 251434
Corp Office Uniphos House, C D Marg, Madhu Park, Khar (West) Mumbai 400052 Mumbai Maharashtra 022-26468000 /9909994444 022-26041010
---