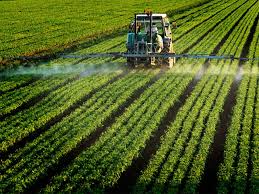 India with world second largest population is always facing pressure on food security. It is pertinent that it cuts losses of food grains due to pest attacks. The crop protection market has experienced strong growth in the past and is expected to grow further around 12% p.a. to reach USD $ 6.8 billion by 2017. Exports will drive the growth which is expected to grow at 15-16% per annum.
Indian market is dominated by insecticides which forms 65% of the market, while bio pesticides, which currently represent only 4.2% of the overall pesticide market in India. Fungicides form 16% of the market, while rodenticides form 15% of the market.
Globally, the larger use of genetically modified crops have resulted in low use of insecticides. Further northern hemisphere in non tropic zone have favourable climatic conditions. Tropical climatic conditions and high production of paddy, cotton, sugarcane and other cereals in India drive the consumption of insecticides. Availability of cheap labor for manual weed picking also contributed to low consumption of herbicides in India.
In India, there are about 125 technical grade manufacturers (10 MNCs ), 800 formulators, over 145,000 distributors. 60 technical grade pesticides are being manufactured indigenously. Technical grade manufacturers sell high purity chemicals in bulk (generally in drums of 200-250 Kg) to formulators. In turn, formulators prepare formulations by adding inert carriers, solvents, surface active agents, deodorants etc. These formulations are packed for retail sale and bought by the farmers.
Some of the challenges faced by the industry are
1. Lack of awareness
2. Dependence on monsoons
3. Unpredictability of pest attacks due to tropical climate
News
List of Pesticide Manufacturers in India