Soda Ash is required in production of glass, soaps, metallurgy, pulp and paper and other applications. In India, the industry is dominated by a handful of players and has a total installed capacity of 3.0 million tpa and is producing 2.3 million tonnes. Soda Ash is also imported around 0.5 million tonnes while exports were around 0.08 million tonnes. It is dependant on derived demand from glass/automobile which are dependant on real estate and economic growth.
Currently, there are no new projects are coming up for soda ash. India produces dense soda ash (around two-thirds) and light soda ash. Dense soda ash is used in glass production while light soda ash is used in detergents.
News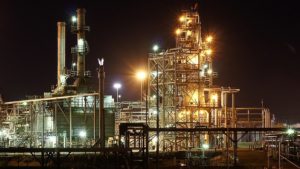 Bodal Chemicals is planning to set up a chemical unit in Sakhya GIDC in Vagra Tehsil in Bharuch district of ...
Read More
List of Soda Ash Manufacturers in India