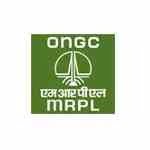 | | |
| --- | --- |
| Company Name: | Mangalore Refinery and Petrochemicals Ltd |
| OldName: | |
| Group : | |
| Address: | Corp Office |
| | Maker Towers "F" Wing, 16th Floor |
| | Cuffe Parade |
| City: | Mumbai 400005 Mumbai Maharashtra |
| Tel: | 022-2217 3000 |
| Fax: | 022-22173233 |
| Mktg-Email : | [email protected] |
| HR-Email : | [email protected] |
| Purchase-Email : | |
| Brands Owned : | |
---
About the Company :
MRPL, a schedule 'A' CPSE and a subsidiary of ONGC is a State of Art Grassroot Refinery located in a beautiful hilly terrain, north of Mangalore city, in Dakshin Kannada region. The Refinery has got a versatile design with high flexibility to process Crudes of various API and with high degree of Automation.
MRPL has a design capacity to process 15 million metric tons per annum and have 2 Hydrocrackers producing Premium Diesel (High Cetane). It also has 2 CCRs producing Unleaded Petrol of High Octane.
Before acquisition by ONGC in March 2003, MRPL, was a joint venture Oil Refinery promoted by M/s Hindustan Petroleum Corporation Limited (HPCL), a public sector company and M/s IRIL & associates (AV Birla Group). MRPL was set up in 1988 with the initial processing capacity of 3.0 Million Metric tonnes per annum that was later expanded to the present capacity of 15 Million Metric tonnes per annum. The Refinery was conceived to maximise middle distillates, with capability to process light to heavy and sour to sweet Crudes with 24 to 46 API gravity.
On 28th March 2003, ONGC acquired the total shareholding of A.V. Birla Group and further infused equity capital of Rs.600 crores thus making MRPL a majority held subsidiary of ONGC. The lenders also agreed to the Debt Restructuring Package (DRP) proposed by ONGC, which included, interalia, conversion upto Rs 365 crore of their loans into equity. Subsequently, ONGC has acquired equity allotted to the lenders pursuant to DRP raising ONGC's holding in MRPL to 71.62 percent.
In April 2018, the company has commissioned a solar power project with a total capacity of 6.063 MWp at its refinery site in Mangaluru. It was set up with an investment of Rs. 270 million by Tata Power Solar Systems Ltd.
In December 2019, the company has commissioned a railway siding in Mangaluru with a loading a rake of 59 wagons with pet-coke a user in Kalaburagi in Karnataka. The new railway siding was set up with an investment of ₹ 167 crore.
---
Personnel
H Kumar
– Managing Director
M Venkatesh
– Director – Refineries
---
Plant Kuthethoor P.O., Via Katipalla Kuthethur 575030 Dakshina Kannada Karnataka 0824-2270400 2271404 [email protected]
Corp Office Maker Towers "F" Wing, 16th Floor Cuffe Parade Mumbai 400005 Mumbai Maharashtra 022-2217 3000 022-22173233
---
Products & Services Offered
Petrochemicals
---