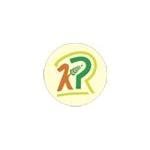 | | |
| --- | --- |
| Company Name: | KPR Agrochem Ltd |
| OldName: | Formerly KPR Fertilizers Ltd |
| Group : | |
| Address: | Corp Office |
| | 8 – 256, Tata Nagar, |
| | Balabhadrapuram |
| City: | Balabhadrapuram 533343 Jaggampeta East Godavari Andhra Pradesh |
| Tel: | 08857-237637 / 236676 / 237477 |
| Fax: | 2373333 |
| Mktg-Email : | |
| HR-Email : | |
| Purchase-Email : | |
| Brands Owned : | |
---
About the Company :
KPR Agrochem Ltd was setup in 2007 and is the flagship of KPR Group, which was started by Mr. Kovvuri Papa Reddy in 1975. Mr. Rajasekhar Reddy Kovvuri along with other partners entered the business of agrochemicals through a partnership firm M/s. Mega Chemicals and Fertilisers in 2000.
Further, Mr. Venkata Mukunda Reddy Karri and Mr. Papa Reddy Kovvuri became additional partners of Mega Chemicals and Fertilisers, assets and liabilities of which were transferred to KPR, post its incorporation in 2007.
KPR is engaged in manufacturing of NPK Mixtures, Agrochemicals, Di Calcium Phosphate (DCP – animal feed), Singe Super Phosphate (SSP), Sulphuric Acid, Di-Methyl Sulphate (DMS), LABSA, Oleum etc. It has manufacturing facilities in Biccavolu in East Godavari District of Andhra Pradesh and Halavarthi in Koppal District of Karnataka for each of the major products, i.e. NPKL mixtures, SSP, DCP & Sulphuric acid. The company has a separate manufacturing facility for agrochemicals at Balabhadrapuram, Andhra Pradesh.
KPR has also set-up a waste heat recovery plant at its manufacturing facility at Biccavolu and Koppal, to generate power in order to optimally use the steam produced during the manufacturing of sulphuric acid. The aggregate capacity of the power plants is 2.5 MW (1.5 MW at Biccavolu and 1 MW at Koppal) which caters to the captive power requirements. KPR has a wholly owned subsidiary, Sri Sai Swarupa Seeds Private Limited, which is involved in seed processing business and has an installed capacity of 15,000 TPA.
---
Personnel
Raja Sekhar Reddy
– Executive Director
Mvv Satyanarayana
– General Manager
---
Plant Survey No.24/1&2, Nallamilli Road Biccavolu Biccavolu East Godavari Andhra Pradesh Tel : 08857-237637
Plant Survey. No.108/109, Halavarthi Village Halavarthy Davangere Davangare Karnataka Tel : 08539-289992
Corp Office 8 – 256, Tata Nagar, Balabhadrapuram Balabhadrapuram 533343 Jaggampeta East Godavari Andhra Pradesh 08857-237637 / 236676 / 237477 2373333
---
Products & Services Offered
Fertilizers
Caustic Soda
Acids
---