| | |
| --- | --- |
| Company Name: | Oriental Carbon And Chemicals Ltd |
| OldName: | |
| Group : | J P Goenka |
| Address: | Corp Office |
| | Duncan House, |
| | 31, Netaji Subhas Road, |
| City: | Kolkatta 700001 West Bengal |
| Tel: | 033 22306831/32 |
| Fax: | 033-22435563 |
| Mktg-Email : | |
| HR-Email : | |
| Purchase-Email : | |
| Brands Owned : | |
---
About the Company :
Oriental Carbon & Chemicals Ltd belonging to JP Goenka Group of companies, is one of the market leaders in the production of Insoluble Sulphur for the Tyre and Rubber industry around the world both in terms of quality as well as quantity. It has state of the art manufacturing facilities in India at Dharuhera (Haryana) and at Mundra (Gujarat).
Apart from Insoluble Sulfur OCCL also manufacture Sulphuric Acid and Oleums at chemical complex at Dharuhera. Starting in 1994 with modest capacities of 3000 mt per annum capacity, the production capacity of Insoluble Sulphur now stands at 22,000 Mt per annum with new capacities slated to be added in near future.
---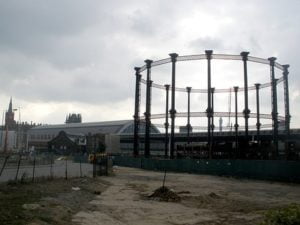 Oriental Carbon & Chemicals Ltd of JP Goentak group is planning to increase its chemical unit in Dharuhera in Haryana ...
Read More
Personnel
J P Goenka
– Chairman
S J Khaitan
– Director
O P Dubey
– Director
H S Shashikumar
– Director
Arvind Goenka
– Director
B B Tandon
– Director
K Raghuraman
– Director
Runa Mukherjee
– Director
Other Office Address
Plant Plot No. 3 & 4, Industrial Complex, Phase-1, Dharuhera Dharuhera 122106 Rewari Haryana Tel: 01274 242110 / 109 / 250 / 251 Fax: 01274 242237
Plant Survey No. 141, Paiki of Mouje Mundra SEZ, Village Mundra, Taluka Mundra, Mundra 370421 Kutch Gujarat Tel: 0-9687699024 / 25 / 99 / 02
Corp Office Duncan House, 31, Netaji Subhas Road, Kolkatta 700001 West Bengal 033 22306831/32 033-22435563
---